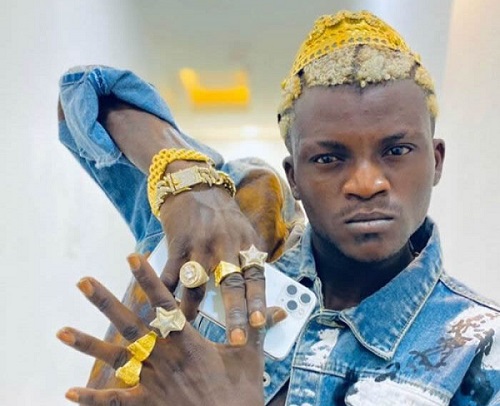 Controversial street singer, Habeeb Olawunmi, better known as Portable, has narrowly escaped death after being involved in a harrowing accident in his newly acquired G-Wagon.
In a new video circulating on the web, the singer's fans are made aware of the severity of the car crash as the luxury Mercedes Benz that once stood gallantly is reduced to ruins.
The controversial singer, being the open type, took to Instagram to narrate the ordeal to his fans.
According to him, the incident took place at Osapa London, Lekki, on Wednesday July 12, 2023, while he was drove to his music studio during a heavy downpour.
Staying optimistic, he expressed gratitude to the Lord in his Instagram caption, saying,
"Today is an opportunity to do better than yesterday if we try today If today no work we go try tomorrow. Aje Who Get God No Dey Carry Last Akoi Grace Wey No Dey Disgrace Eyin Fans, Make una help me Thank God MOWADUPE. IKA OF AFRICA."
However, Portable eased his fans fears by saying that his enemies have failed in their attempts to kill him, and that he is fine. He remained convinced that his musical prowess and abilities would bring him more funds to acquire a new vehicle.
In his words,
"Hustle wey buy me that one go buy another one. You can't ruin my life; I buy moto, dem use mouth spoil am. The car didn't kill me."
Going further, the singer took the opportunity to address rumours that he purchased his car using 'blood money,' and debunked them, saying,
"They said I did ritual and it would kill me. Na rain cause am, I was going to studio when I had the accident. No death can kill me, I've done jazz, you can't get me. It happened in Lekki, Osapa London; I will buy house in that place."
He remains enthusiastic as always and has assured his fans to expect new music from him soon.