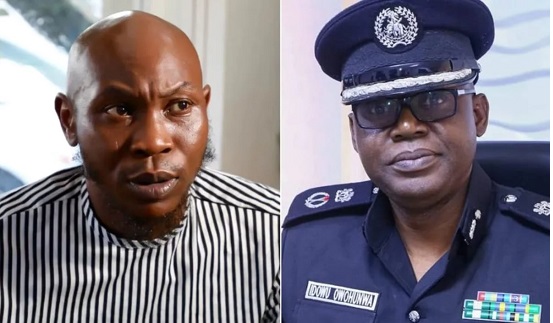 An officer of the Nigeria Police Force, Mohammed Aminu, who was assaulted by Afrobeats musician, Seun Kuti, has been promoted.
The Police Service Commission (PSC), in a statement on Thursday, July 20, 2023, said that Mohammed had been promoted to the rank of Assistant Superintendent of Police (ASP).
Months ago, it was reported that Seun Kuti was captured on tape assaulting the police officer, who, despite the provocation, did not retaliate. The singer was later arrested and arraigned for assault, for which he claimed not guilty, and was released after being granted bail.
According to PSC spokesman, Ikechukwu Ani, claimed that in spite of the assault, Aminu exhibited a high level of professionalism.
At its ongoing 21st plenary meeting, the commission approved the appointment of two Deputy Inspectors General (DIG), and the promotion of the Force Public Relations Officer, CSP Muyiwa Adejobi, to the next rank of Assistant Commissioner of Police (ACP).
Ani disclosed that 9,016 unconfirmed Assistant Superintendents of Police (ASP) were confirmed, while the promotion of 14,052 inspectors to Assistant Superintendents of Police were also approved.
"Inspector Mohammed Aminu, who trended on social media where he was seen being assaulted in uniform by one Seun Kuti, was also promoted to ASP I, he mentioned.
"One Inspector Habila Bulus was promoted to ASP II for his gallantry and commitment to duty," Ani added.