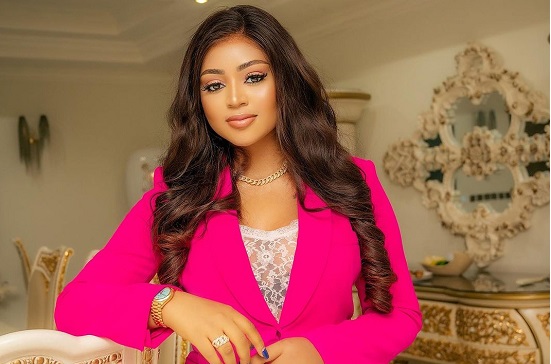 The wife of popular Nigerian billionaire and popular Nigerian actress, Regina Daniels, has been named the Social Secretary of the 10th Assembly Senators' Wives Forum Executive Council.
The wife of the Senate President of Nigeria, Ekaette Akpabio, hosted the 10th Senator's wives association of Nigeria's inaugural meeting on Tuesday, 18th July, 2023, where her appointment was announced.
The delighted actress reaffirmed her dedication to helping Nigeria grow when she announced her position on her Instagram page on Wednesday, 19th July, 2023. She also expressed her excitement over the role and the idea of a great Nigeria.
She wrote, "The meeting primarily focused on ways to support senators and the Nigeria First Lady in serving the great people of Nigeria more effectively.
Going further, she detailed the purpose and goals of the association, and announced her new role in the forum.
"It was a meeting specifically about the growth of our country and ways in which we can help our senators/husbands and the First Lady of the federation serve the great people of Nigeria better. I was also made the social secretary of the forum. I look forward to a great Nigeria," she added.
Regina's husband, Ned Nwoko who recently got sworn in, won the Delta North Senatorial seat in February 2023 during the senatorial elections.
Nwoko was then inaugurated as a member of the tenth Senate of the National Assembly on June 13, 2023, and then resumed office as a senator on July 6, 2023.