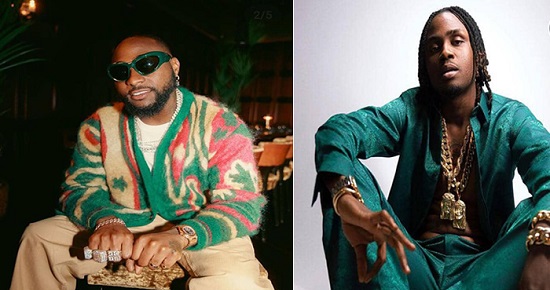 DMW's new signee, Logos Olori, has faced several criticisms by several Muslims over the teaser of his new music video, 'Jaye Lo'.
The music video released on Friday, July 21, 2023, featured some men wearing white regalias and caps, dancing in front of a mosque. Olori was also cited sitting on a speaker mounted on the roof of the building.
However, this act, and the singer's use of the Muslim word, 'Alhamdulillah (praise be to God),' did not sit well with some fans, especially Muslims, who condemned it.
Meanwhile, DMW boss, Davido, had posted the video on Instagram with the caption, "Allow me to re-introduce Logos Olori with his new single, 'Jaye Lo.' Let us run it up one time! Let's take over the world. DMW."
Reacting to the post, a fan, Abba Sa'ad, wrote, "My last day of being a Davido fan. You do not disrespect Islam like this! If it is normal for the Christians, it is not normal for us."
Logos Olori's social media pages were also awash with criticisms. An Instagram user, Abdelrhman Malik, wrote, "This is not creativity. You are mocking the prayer imposed by God."
Another Instagram user, Abdullah, wrote, "This isn't it at all. How can somebody be done praying and start dancing on the praying mat? Subhanallah. May Allah protect us from Satan. The music is nice but the video is definitely not good!"