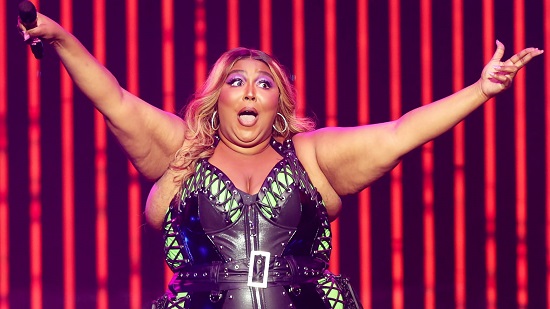 American singer, Lizzo, has been served a lawsuit by her former tour dancers over weight-shaming and hostile work environment.
The suit, which the firm representing the plaintiffs said was filed on Tuesday, August 2, 2023, in Los Angeles Superior Court.
It accuses Lizzo and employees of Big Grrrl Big Touring Inc. of interrogating dancers about their weight and pressuring them to engage in sexually explicit acts at sex shows. The suit details an incident in Amsterdam this year where staff were pushed to engage with nude performers.
"Lizzo began inviting cast members to take turns touching the nude performers, catching dildos launched from the performers' vaginas, and eating bananas protruding from the performers' vaginas," states the complaint.
Lizzo allegedly pressured plaintiff Arianna Davis to "touch the breasts one of the nude women performing at the club" and "began leading a chant goading" her to do so despite expressing her discomfort. She reluctantly agreed after the "chorus became overwhelming," at which point the singer and her staff "burst into laughter," the suit says.
The suit mentioned that Lizzo, regarded as an advocate of body positivity, pressed Davis for an "explanation why she seemed less bubbly and vivacious than she did prior to the tour starting," according to the complaint.
Although Lizzo never explicitly asked about her weight, Davis claims that she was left with the "impression that she needed to explain her weight gain and disclose intimate personal details about her life in order to keep her job."
In addition, Davis alleges assault after she was confined to a room against her will, and was told she was not allowed to leave unless she submitted to a search of the contents of her phone. She was immediately terminated while the others resigned, according to the complaint.
Meanwhile, the popstar has not made any comment regarding the lawsuit.