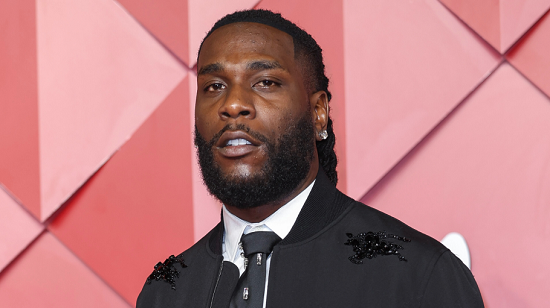 International Afrobeats and Dancehall singer, Damini Ogulu, known by his stage name, Burna Boy, has bemoaned not being respected enough by Nigerians.
The Grammy award-winning star said his compatriots do not believe he is on the same level as American music stars, because of how he sounds.
Burna stated this in an interview with Los Angeles Times, as he talked about how his countrymen often rate up-and-coming American rappers above him.
The singer said his forthcoming album, 'I Told Them', is his flippant response to naysayers who have attempted to discredit him, both in the beginning of his career and now.
The self-styled "African Giant" said American songs used to dominate Nigerian media houses' playlists, but that has changed thanks to the explosion of Afrobeats.
Burna Boy said, "To this day, there's many Nigerians who can tell you an American rapper who just started their career, and they'll say they're bigger than Burna Boy. They don't understand it. They'll say, 'There's no way someone who talks like me, can even be on the same level as an American artist."