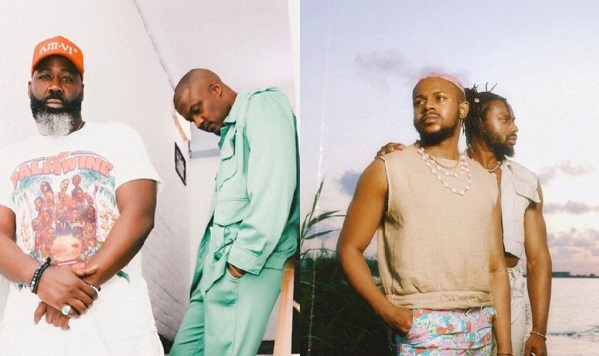 Two of Nigeria's most elite duos, the rap duo, Show Dem Camp, and the highlife duo, The Cavemen, have excitingly announced their collaboration on a forthcoming project.
This is a truly remarkable moment, as both duos have been instrumental in shaping the Altè music scene in Nigeria, with each boasting an impressive collection of solid albums. Now, they have joined forces for a joint project that is generating immense anticipation among fans.
The grand revelation took place at the Palmwine Fest held in London on Monday, September 18, 2023, where The Cavemen performed alongside the surprise guest, Davido.
While they have previously collaborated on a song, the prospect of an entire album together has fans wondering what musical wonders they will create in this extended format.
The anticipation for this project is soaring through the roof, as fans eagerly await the masterclass that these two immensely talented duos are sure to deliver.
In addition, this comes as a momentous occasion for Nigerian music, and the excitement is palpable as fans cannot wait to listen to the musical magic that this collaboration will undoubtedly produce.