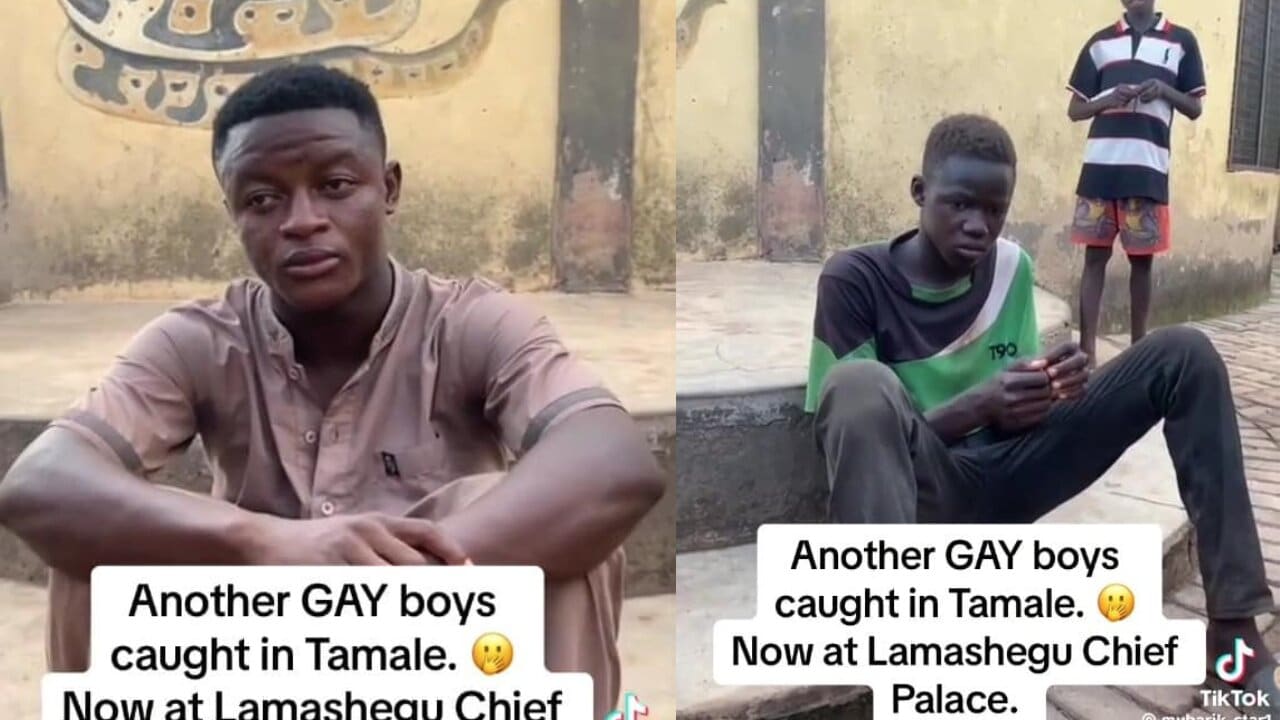 Two g@y men have been paraded round a Ghanaian community after being caught allegedly trying to have s£x.
Some local news platforms reported that the men were undressed when their co-tenants forced their way
into their room and started assau!ting them.
It was further gathered that the incident happened in Tamale, in the norther region of Ghana.