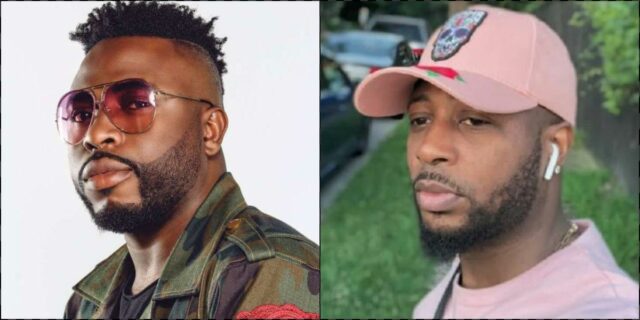 Music producer and singer, Samklef levies an accusation against the famous blogger, Tunde Ednut of once stealing an iPhone smartphone.
In an Instagram post, the singer expressed his dislike for the notable blogger.
Without adding a reference to his claim, Samklef alleged that Tunde Ednut was the first blogger to steal an iPhone 7.
Sharing a picture of Ednut, Samklef captioned his post with, "Samklef facts… The first rich Nigerian blogger to steal an iPhone 7."
It's worth noting that a few days earlier, Samklef had accused Tunde Ednut of attempting to undermine his relationship and closeness with Davido. He further claimed that Tunde Ednut explicitly expressed his dislike for him.