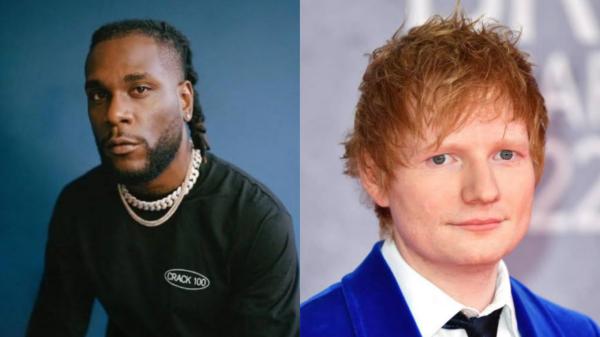 In a recent statement, Ed Sheeran shed light on a less-publicized aspect of his work with Burna Boy.
The Grammy-winning British singer-songwriter claimed, "I work quite a lot with Burna Boy; that's the most I've ever seen anyone ingest weed."
Ed Sheeran, known for his soulful ballads and chart-topping hits, has amassed a massive following with his melodic tunes and relatable lyrics. Burna Boy, on the other hand, hails from Nigeria and is a global icon in the Afro-fusion genre. His music is a compelling blend of African rhythms, reggae, and hip-hop, and he has won multiple awards, including the Grammy for Best Global Music Album.
Burna Boy's openness about his weed consumption is not unique in the music industry. It's an open secret that many artists, particularly in the hip-hop and rap genres, are known for their use of cannabis and other substances. Burna in particular is seen on different occasions smoking, it's only a shock to some of his fans just how much he does.